BASE designs dryers for drying several materials (fodder, wood, cereals, etc.). We use the flat drying technique. The dryers are custom designed according to the type of material to be dried and the expected drying performance.
Why a multi-material dryer?

Extended period of use of the dryer
The dryer makes it possible to dry materials that have different harvest periods.

Collective use
It is possible to make a collective multi-material dryer project (CUMA…).

High annual volume
If you have between 50 and 20,000 tonnes a year to dry, then this dryer is just what you need.

Increase in the value of the finished product
Multi-material drying greatly increases the value of the final product.
Materials for flat drying
Multi-material dryers are used to dry various materials such as loose fodder, bundled fodder, wood chips, sawdust and related materials from sawmills, cereals, food waste, vegetables and dried fruit, medicinal herbs, algae and many others.
Flat drying process with Cogen'Air®.
Heat production from solar energy
Thermal gain between +5°C to +15°C compared to the outside air. High evaporation capacity of the air for fast and efficient drying.
Sale of electricity
The electricity produced by the panels is sold back to the grid. Knowing that a Cogen'Air® panel generates 10% more electricity than a conventional panel not equipped with our technology.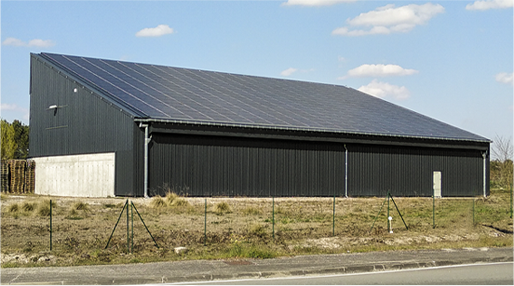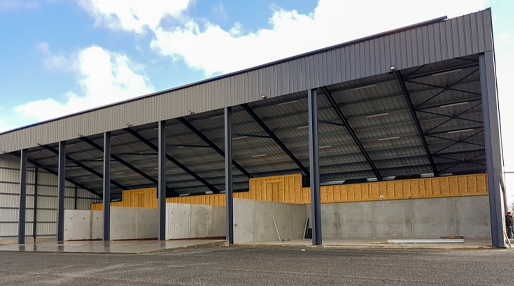 Intelligent control system
Regulation is the brain of the installation. It is the control system that activates or deactivates the fans according to the temperature and humidity of the air it receives.
Dedicated technology
Flat drying is carried out on a perforated floor. This does not allow the material to pass through, is robust and is not sensitive to shocks. It dries very evenly.
The air is sucked in under the roof ridge of the building and then passes under the Thermovoltaic plant where it heats up until it reaches optimal characteristics for drying. This warm air is sucked in by fans and then blown under the perforated floor where the material to be dried is stored. Each cell allows only one wet material to be dried at a time. However, depending on the drying and harvesting periods, it is possible to use the Thermovoltaic dryer all year round. Compared to a traditional fodder dryer, the cells here are made up of three concrete walls and loading is from the front.
The financing of your project can be supported by a bank loan, for which we can help you with the steps you need to take with the bank or banking institutions managing French or European funds intended to finance the energy transition.
Your project can also be submitted to obtain investment grants, or your project can be financed by a bank loan for which we can assist you in approaching the bank or banking institutions managing French or European funds for financing the energy transition.
Your project can also be submitted for investment grants.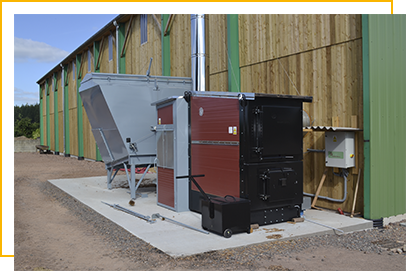 We accompany you through all phases of your project, from the design to the commissioning of your dryer. Our Design Office provides you with its expertise in drying materials and can design a tailor-made dryer for you. You will benefit from technical support as well as administrative and site monitoring phases.
Pre-study of
technical feasibility
& economic
Administrative & financial files
Preliminary Draft Summary &
Pre-consultations
Detailed design / phase
of execution
Co-ordination and
follow-up
Download our documentation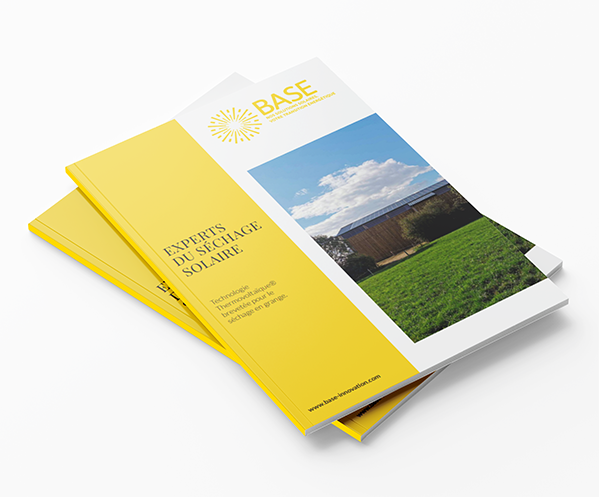 To receive our agricultural drying catalogue with advice and solutions, please fill in the following fields:
Entrust us with your project
Fill up on sunny news,
sign up!
Follow our news on
social networks!