Dryers smart control system
Developed by BASE, the smart control system Quali Foin improves the drying efficiency by acting on the fans' speed, depending on the heated air humidity rate. The air evaporative capacity is determined by air hgrometry and temperature which are measured by sensors in the solar roof output.
This control cabinet works with all dryer types.
The drying capacity of the provided air under duckboards is very dependent on weather conditions. Its properties can fluctuate throughout the day. Thus, if air is warmed and dried, the fans will work in their full capacity. On the contrary, their speed will be reduced, if not stopped.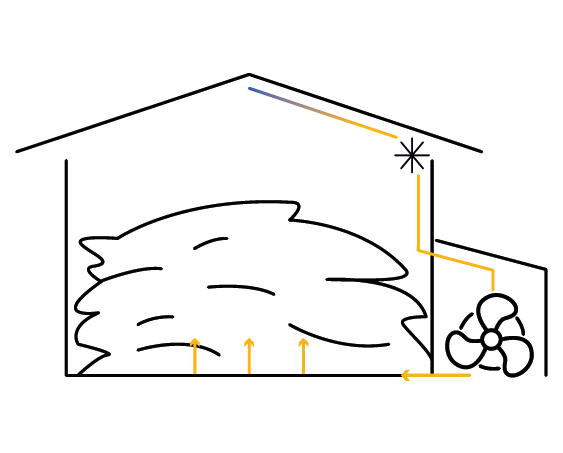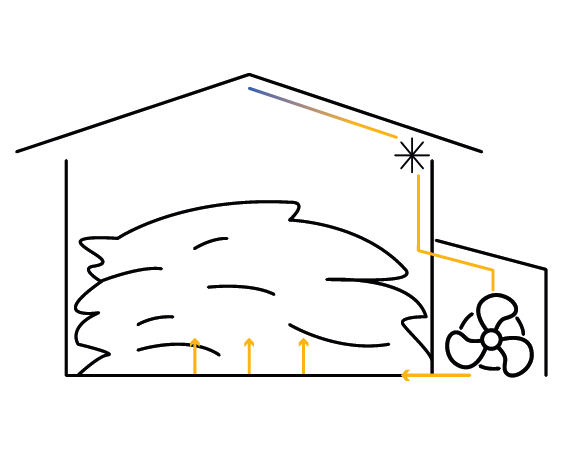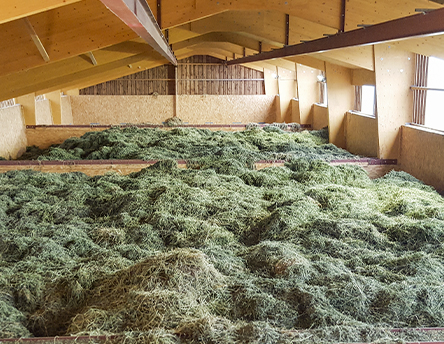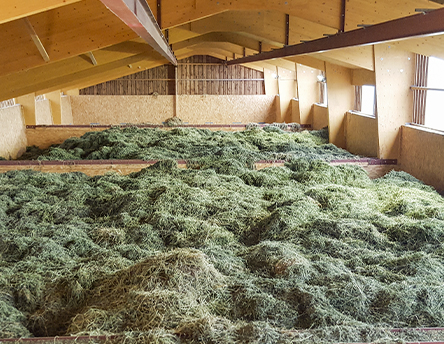 A solution adjusting to drying cycles
In order to avoid overheating green hay phenomenons, the control system has a anti-fermentation function allowing a steady venting on a pre-determined period no matter the sensors reading. Anti-fermentation ensures a nocturnal functioning when hay is just in, in order to ensure the lack of settling and the  mycotoxins development.
You keep control of your dryer
All the parameters and drying conditions are displayed on the cabinet's screen. You can personalize the temperature and hygrometry thresholds according to your needs. The manual function ensures you to do some diagnostic operations.
On the commissioning, our teams trains you on how to use this control system. They deliver an operating manual.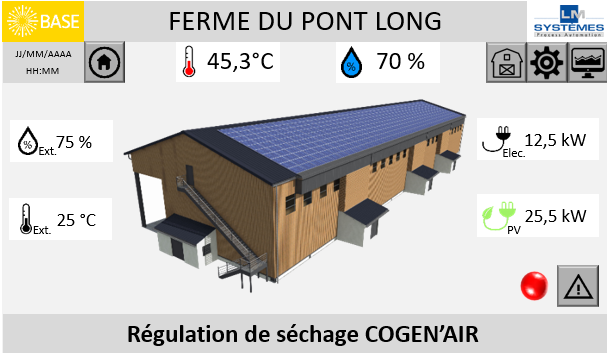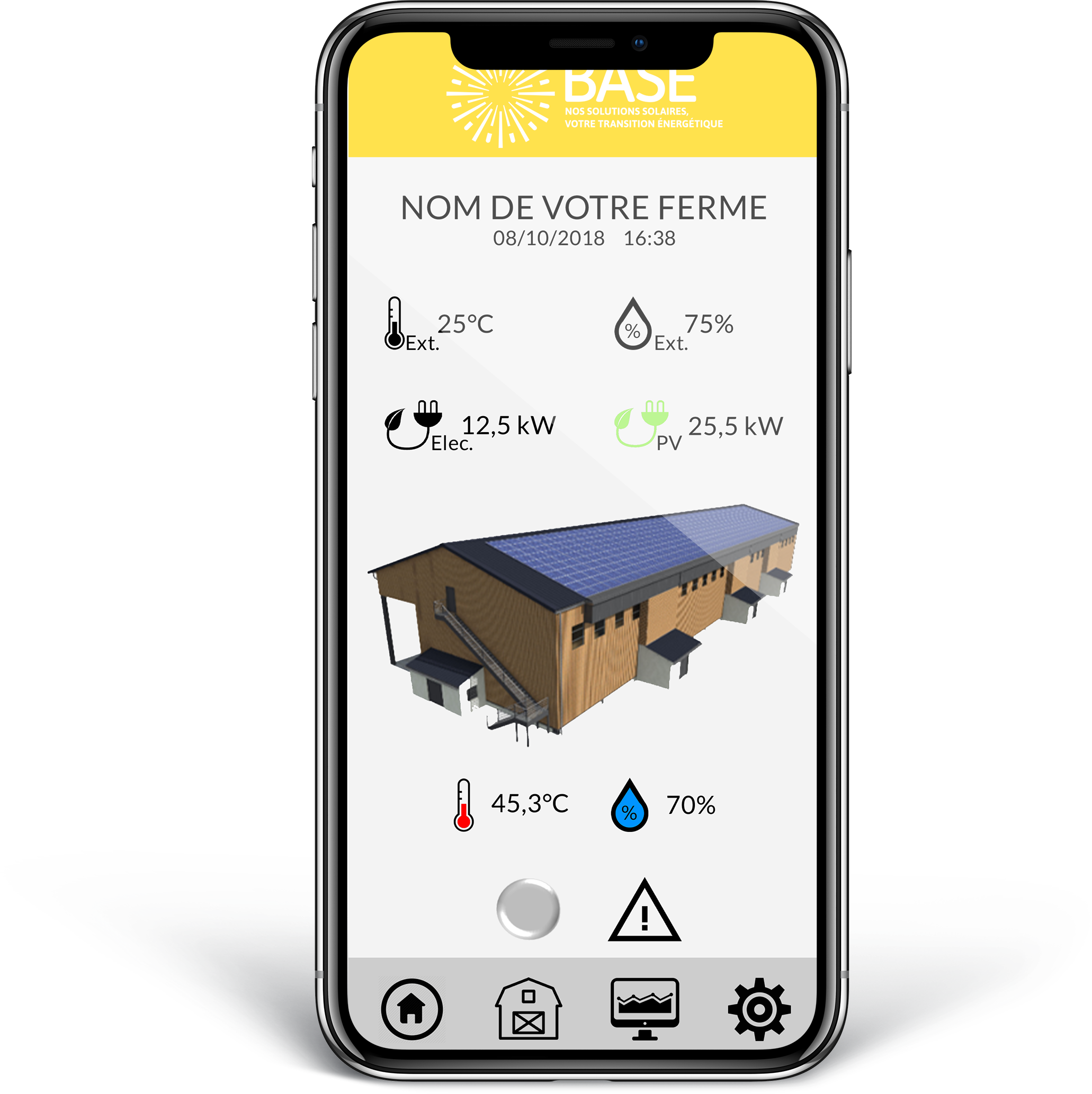 Dryer remotely and real-time monitoring
With the cabinet regulation touch-screen you can visualize the system status, modify parameters, display possible failures, email datas from the sensors.
You can also remotely consult all this data with a mobile and desktop app.
Fans optimal and economical operation
To better control energy consumption, the fans are only switched on when conditions are optimal for drying. They then start up gradually, thus limiting the power demand peaks.
An Eco function can also be activated when cells are sparsely loaded or when drying is almost completed. Thus, fans work at reduced power.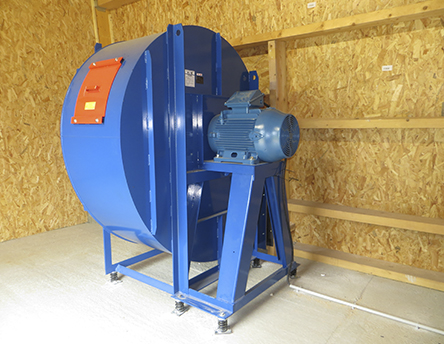 Get all the sunny news you need,
sign up!
Follow our news on
social networks!