Agricultural drying equipment
You wish to renovate or optimise your dryer? To renew your fans? Discover our wide range  of equipments dedicated to hay drying. If you have any question, contact us so we can recommend you what is best suited for your needs.
A wide choice for your ventilation needs
We market a wide range of axial or centrifugal fans for drying hay in bulk or in bales. This wide range of fans allows you to find the right flow-pressure combination for your drying needs. The choice of fan is crucial to the performance of your dryer. All our fans are installed on silentbloc to absorb vibrations during operation, thus ensuring a longer service life.
Centrifugal and axial fans
Below you will find our best-sellers for ventilation. We offer a wide range of axial or centrifugal fans for various needs (materials to be dried, desired flow/pressure/power combinations etc.).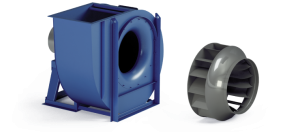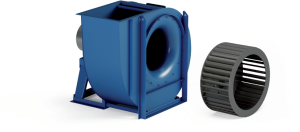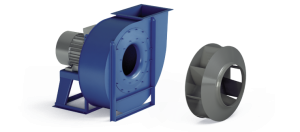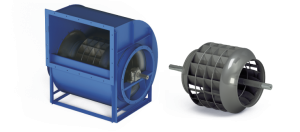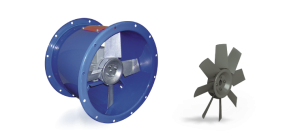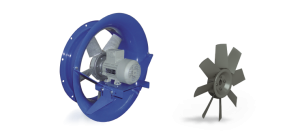 Our catalogue covers the following operating ranges
Depending on your needs and constraints, we will advise you on the most appropriate fan to ensure optimal drying performance.
Débit à pleine charge (nominal)
5.000 à 90.000 m3/h
Pression nominale
500 à 4500 Pa
Puissance en kW
1,5 à 90kW
1,5kW - 2,2kW - 3kW - 4kW - 5,5kW - 7,5kW - 9,5kW - 11kW - 15kW - 18,5kW - 22kW - 30kW - 37kW - 45kW - 55kW - 75kW - 90kW

Puissance en CV
2 à 120CV
2CV - 3CV - 4CV - 5CV - 7CV - 10CV - 12CV - 15CV - 20CV - 25CV - 30CV - 40CV - 50CV - 60CV - 75CV - 100CV - 120CV
Surface de cellule de séchage vrac
15m² à 250m²
Hauteur de fourrage vrac
2m à 10m
Nombre de bottes par ventilateur
12 à 130 bottes
Orientations















Improve the drying performance of your dryer considerably with our intelligent Quali Foin control systems.
Our cabinets can be adapted to any type of dryer and can be parameterised by the user once installed.

Optimal operation of the fans
The fans are only switched on when the air humidity and temperature under the roof is ideal for drying. Sensors measure this data in real time.

Improved drying performance
Thanks to the regulation, drying is carried out with air whose evaporative capacity is maximised. This makes drying more efficient, even in adverse weather conditions.

Securing the drying process
The control system is equipped with numerous safeguards and an anti-fermentation function to prevent the hay from overheating and the development of mycotoxins.

Reduced power consumption
The fans only run when the conditions are right. Their speed is adapted to the characteristics of the air and the drying cycle.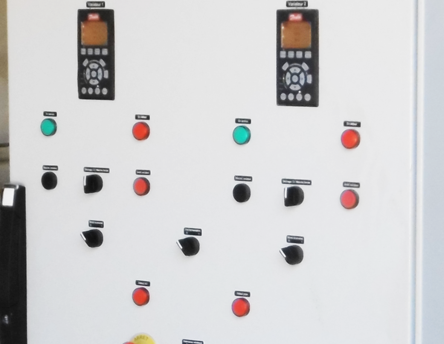 Quali Foin regulation
Armoire de régulation pour séchoirs équipés de 2 ventilateurs maximum. Possède des écrans d'affichage des données d'hygrométrie et de température de l'air sous toiture.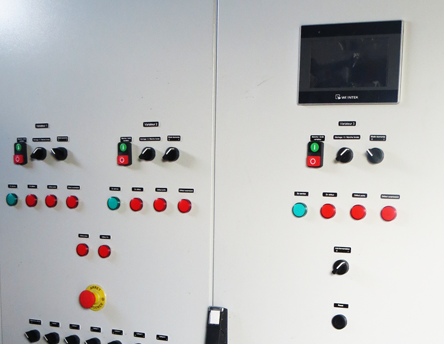 Quali Foin + regulation
Cabinet suitable for all dryers. Has a touch screen display, which can also be consulted via an application. Possibility of adding data to be monitored: fan consumption, sunshine, etc.
Perforated floors, also known as "bridge plates", are structures that can be driven on and whose upper surface guarantees perfect air diffusion and excellent material retention, thus ensuring good drying consistency. These extremely robust sheets allow the circulation of heavy machinery for loading and unloading. The flat drying box is the ideal tool for multi-material drying.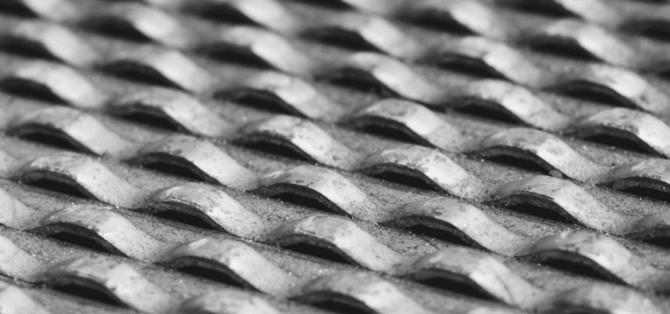 Bridge plates are often used for drying solid materials. The most common applications are :

Fodder drying and storage

Drying and storage of multi-materials

Drying and storage of wood chips

Drying and storage of logs

Drying and storage of cereals and seeds

Drying and storage of medicinal and aromatic plants
The drying cells are equipped with motorised dampers that allow the control cabinet to select the cells to be ventilated. These dampers are equipped with servo motors and can be operated in manual mode or in alternating automatic mode.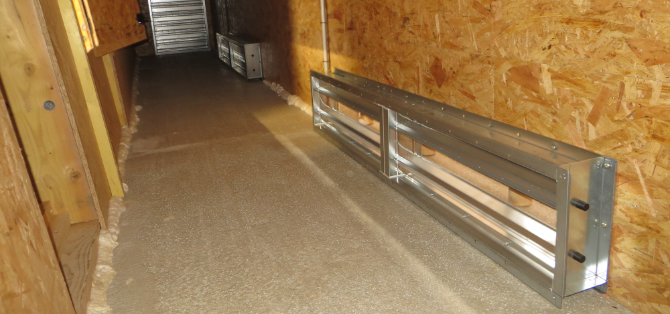 Download our documentation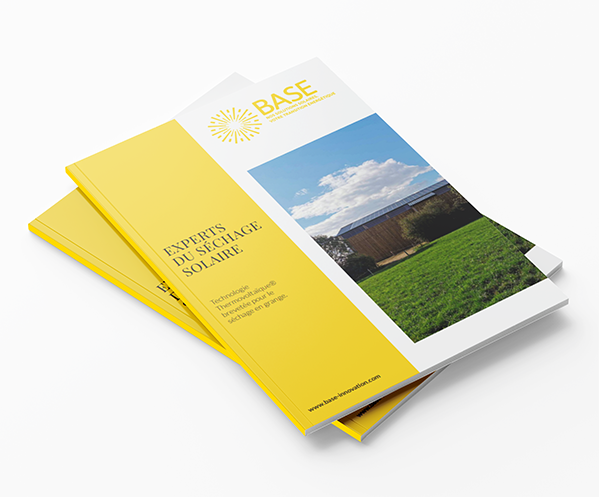 To receive our catalogue on agricultural drying with advice and solutions, please fill in the following fields:
Get all the sunny news you need,
sign up!
Follow our news on
social networks!