The water autonomy of the farms is just as important as the autonomy in terms of supply. Nevertheless, it is sometimes part of the real obstacle course. Livestock farmers must take into account their need for water to ensure sufficient quality and quantity for their herd, the water resource available, while taking into consideration the regulations in force and the many restrictions.
What are the possibilities for capturing water resources?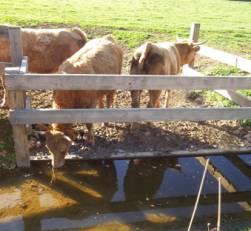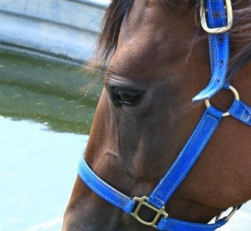 Via collection of the surface water table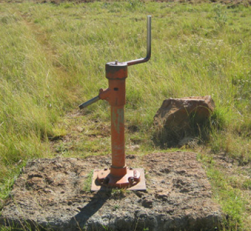 Via deep water catchment with the help of a borehole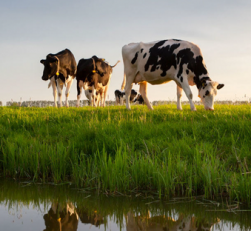 From reserves or surface storage
Solar solutions to adapt to climate change
Summers are becoming increasingly dry, making it more difficult to choose the right watering system. Herds are becoming more hydrated and access to watercourses is increasingly restricted, or even prohibited, to avoid deterioration of the banks and reduce health risks. Pumping allows animals to drink at a distance from the banks.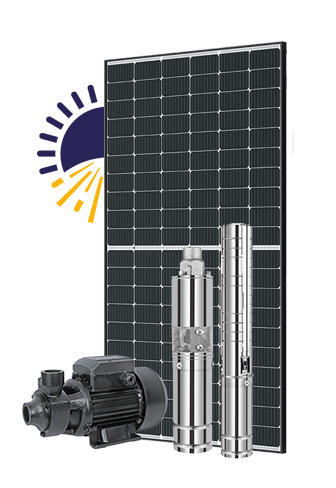 Designing an effective watering system
The Sellande range of solar pumps is suitable for drawing and transporting water from point A to point B.
Our different pump models can therefore be adapted to different water collection configurations.
Autonomous, they do not require daily priming, maintenance or special monitoring.
The pump is powered by an autonomous, environmentally friendly solar kit. The energy produced is free of charge.
No more water ton chores to transport water!
Discover our kits dedicated to watering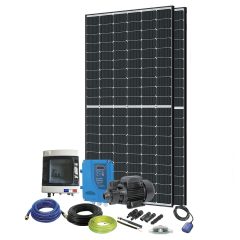 SURFACE SOLAR PUMP KIT
210W 2M3/H SELLANDE
Surface pump 2m3/h 2.5bars powered by a solar kit
For watering up to 50 cows
Suitable for a shallow depth drawdown: up to 5 metres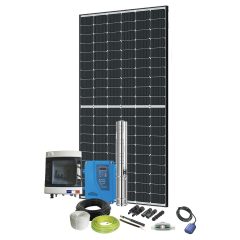 SUBMERSIBLE SOLAR PUMP KIT
80W 0,5M3/H SELLANDE
Submersible pump 0.5m3/h, 2.8 bars powered by a solar kit
For watering up to 30 cows
Suitable for shallow depths of up to 10 metres.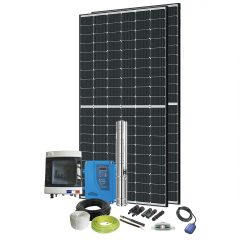 SUBMERSIBLE SOLAR PUMP KIT
300W 4M3/H SELLANDE
Submersible pump 4m3/h, 3.5 bars powered by a solar kit
For watering up to 100 cows in several herds
Suitable for a medium depth drawdown: up to 20 metres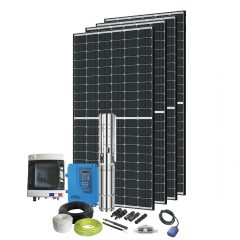 SUBMERSIBLE SOLAR PUMP KIT
600W 4,5M3/H SELLANDE
Submersible pump 4.5m3/h, 8bars powered by a solar kit
For watering up to 100 cows
Suitable for deep water extraction: up to 50 metres deep.
Numerous advantages for the operator

Reduced costs
No electricity connection costs or electricity bills. Zero running costs.
No water transport costs.

Time saving
Little human intervention is required, the system operates in total autonomy.
No need to prime the pump, it starts and stops by itself.

Easy installation
The installation of a drinking network with a solar pump is easy and accessible to all. It is carried out by the farmer.

Light maintenance
Our pump kits require very little maintenance.
For livestock that do not lack water
At the height of summer, a cow can drink more than 100 litres of water a day!
To ensure a healthy herd, it is important to make sure it has access to water at all times.
To do this, we make sure that our systems cover your water needs.
We will find a suitable solution for all your needs, whatever the size of the livestock, the flow rates required, the number of water troughs to be supplied….
For herds that graze with peace of mind!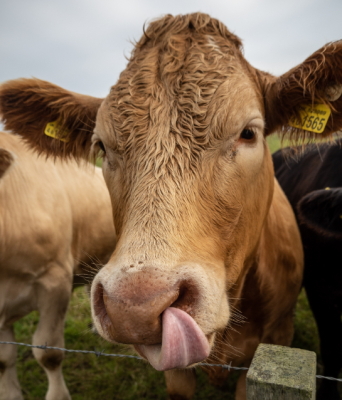 Fill up on sunny news,
sign up!
Follow our news on
social networks!