Autonomy of local authorities
BASE is a French SME working with local authorities.
BASE is a consulting firm specialised in energy generation and energy transition .
The Cogen'Air system is an efficient and environmentally friendly energy solution for the heating of buildings and for drying in the agricultural, wood and waste industries.
BASE also has a recognized know-how in offgrid applications. BASE has developed a wide range of stand-alone solar solutions for offgrid applications, with several thousand installations since 2009.
Testimonial of Patrick Sabin
Mayor of Escource, Vice-President of the Community of Municipalities of the Haute Lande (40), President of the mixed economy company "TEPOS de la Haute Lande". A TEPOS is a local territory with positive energy.
"Our TEPOS, the community of municipalities in the Haute-Lande, wants to contribute to the energy transition. Base's Cogen'Air panels are part of this approach: generating heat and electricity for several buildings from a renewable source. We are significantly reducing our energy bills and our ecological impact on our territory."
Renewable energy to reduce the use of fossil fuels
Covers up to 60% of buildings energetic consumption
Energy Independence of Buildings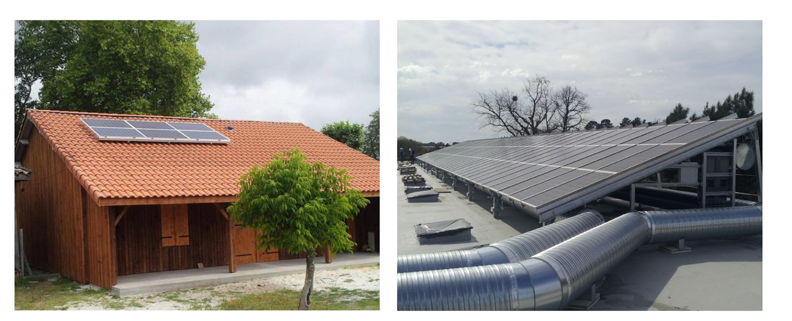 School Building in Escource
      Heating, night cooling and electricity production
Office Building in Pessac
Heating and electricity
Valorisation of biomass and waste
Reduce the use of fossil fuels
Valorise materials (sludge, waste, wood, agriculture)
Circular economy
Energy independence of the territory
Improved carbon footprint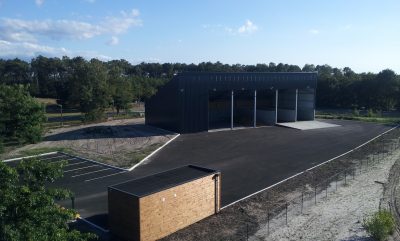 A real demonstrator!
Wood biomass dryer located in the south of Bordeaux, in the middle of the Landes forest. This demonstrator and operating site aims at producing high-quality dry woodchips for small and medium-sized collective heating systems.