Customer testimonials: Dairy cows breeding in Western France
Customer Testimonials: Dairy cows breeding in Western France
Jean Louis HAMARD,
Owner of the farm:

"Our Cogen'Air drier dries alfalfa much faster than before. Within a few days, the grassland harvest is stabilized. The green color and the pleasant smell of hay are the result of fast and efficient drying, and our cows are not deceived!

Thanks to our Cogen'Air dryer efficiency, it is now possible to harvest alfalfa after 12 to 24 hours after cutting. It is a tremendous asset in terms of time spent in the fields and in terms of forage quality ".
The owner of this farm, asked  BASE in 2014 to fill the lack of heat of their existing passive drier in spring and automn. The farm was originally equipped with a solar roof and suffered from problems of mold, development of mycotoxins in its hay and therefore losses of crops.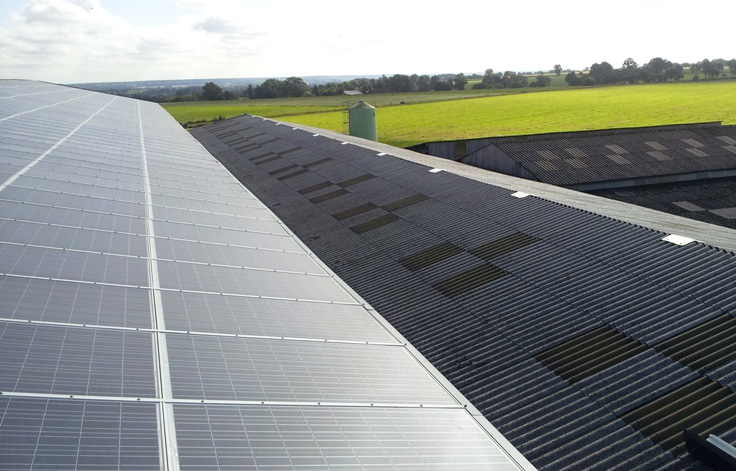 400 Cogen'Air pour sécher 800 tonnes de foin