Customer testimonial: dairy sheep breeding in the Pyrenees
Customer Testimonial: Dairy sheep breeding in the Pyrenees
The Gaec Lacoste Penen is a dairy farm located in the South West of France. The 200 ewes and 25 cows produce 30,000 liters of sheep milk and 150,000 liters of cow milk every year. This milk is transformed into cheese of appellation (Ossau-Iraty) which is sold on the local markets.

Jean-Michel Penen, one of the members of the GAEC, has always been interested in renewable energies. "I wished to invest in a solar barn drying facility to improve the quality of my forage", " says Jean-Michel Penen.
Improving the forage quality (removing mould, for example) allows for an increase in the quality and fat content of the milk.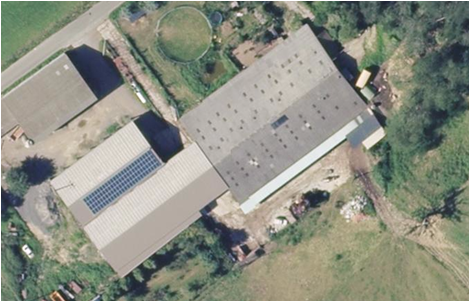 View of the farm and Cogen'Air plant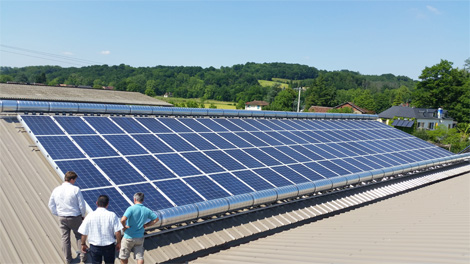 100 Cogen'Air solar panels
Mr. Penen purchased a drying facility in 2015, along with a hay crane and one hundred Cogen'Air modules for barn drying.
"Drying through Cogen'Air makes for a stable and constant curing/drying, and even during adverse weather, fodder is uniform and high quality" he notes.

The roof mounted Cogen'Air panels generate electricity consumed on-site/on-farm. The machinery's electrical needs (milking machine, cold-storage rooms/storage chillers/refrigerated rooms/cool chambers, drying turbines…) are in part covered by the photovoltaic array.
This makes for a reduced and manageable electricity bill.

Mr. Penen is satisfied with his investment in an easy to use, low maintenance, Cogen'Air termovoltaic plant, as opposed to a biomass-fired/biomass boiler.